The only English exams school in Piemonte
FREE IELTS SIMULATION FOR OUR STUDENTS
Se sei dipendente o pensionato della Pubblica Amministrazione iscritto alla Gestione unitaria delle prestazioni creditizie e sociali oppure pensionato utente della Gestione Dipendenti Pubblici, allora chiamaci per poter usufruire di uno sconto fino al 95% grazie ai rimborsi INPS, sui corsi per le certificazioni CEFR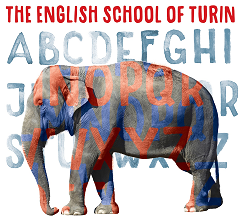 The English School of Turin
The English School of Turin (T.E.S.T.) is a language school founded in Torino, with a clear goal: to create an academic and professional environment within the city, for all those who wish to learn a language together, while also learning its respective culture. This is all done in a very professional context. Thanks to our qualified teachers, our school is able to offer a service at the highest possible standards.
OPPORTUNITIES FOR ALL NEEDS AND INTERNATIONAL CERTIFICATIONS
Educational options for all ages and needs: courses for children, university students, adults, companies…
Courses available for all major languages (English, French, German, Spanish, Italian for foreigners…)
Preparation for the most important international exams and certifications: CAMBRIDGE, TOEFL, IELTS, DELE, DELF, GOETHE, SAT
Translation services, interpreting, advising for CV preparations and presentations in foreign languages
COMPETENCE AND CUSTOMIZED TRAINING
This is why our team, which has more than 30 years of experience, carefully develops personalized study plans for each student based on their objectives (school, work, leisure, etc.). Throughout the entire course, our team is always available by providing assistance on any concerns, doubts or needs that may arise while learning the language.
We offer customized plans and assistance in the drafting of training programs, aimed at requesting funds from FONDIMPRESA. Courses can be held either at the company or at our school.
VALORIZZAZIONE DI TUTTE LE POTENZIALITÁ DI APPRENDIMENTO

Tutti devono poter accedere alla nostra offerta formativa. In questa visione, T.E.S.T. ha stretto una importante collaborazione con l'Istituto di Formazione LR Psicologia di Roma, nella persona della Dr.sa Barolo Lucia che opera sul territorio torinese. L'intervento professionale è mirato a supportare i suoi docenti nell'insegnamento personalizzato rivolto a ragazzi e adulti con disturbi specifici dell'apprendimento (DSA).
PROFESSIONAL AND FRIENDLY ENVIROMENT
In T.E.S.T, you will always find a professional and welcoming environment, founded on the core values of hospitality and friendliness. Cultural events are organized periodically by T.E.S.T. These are unique opportunities for our students to socialize, which dramatically increases their knowledge and expertise when communicating in different languages.